Specialised vessels for your long-term and spot offshore needs
The SOV fleet of Bernhard Schulte Offshore backs industry leaders under long-term commitments, or is available to support spot charter requirements.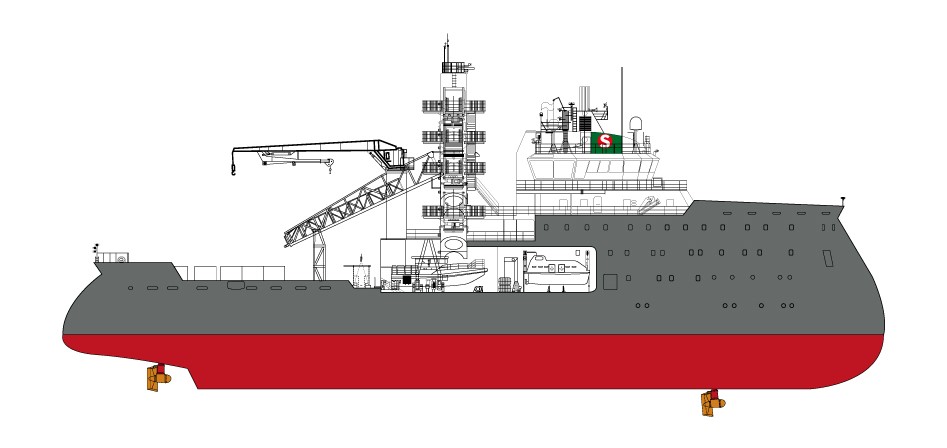 Motion compensated gangway for safe and stepless transfer of cargo and personnel to turbine
Covered warehouse below weather deck incl. elevator to gangway.
Single cabins, offices and welfare facilities in outstanding quality
The current fleet is designed and constructed by Ulstein. The ship's X-STERN hull shape allows the vessel to be positioned with the stern faced towards the weather instead of only with the bow. The X-STERN solution provides increased comfort with minimal noise and vibrations when moving backwards between turbines at any wind farm.
This leads to improved weather resilience, greater operability and reduced power and fuel consumption while on dynamic positioning mode next to the wind turbine.
Her X-BOW, the reverse of a conventional bow in other vessels, cleaves through the ocean to significantly cut noise and vibration. This enables the ship to sail faster and consume less fuel in rough seas while providing greater crew comfort.
A motion compensated gangway ensures save access to the offshore structures even in harsh weather. The large warehouse below deck is connected to the gangway by an elevator offering stepless cargo and people flow.
The vessels provide single cabins for charterers as well as offices, leisure rooms, gym and sauna.