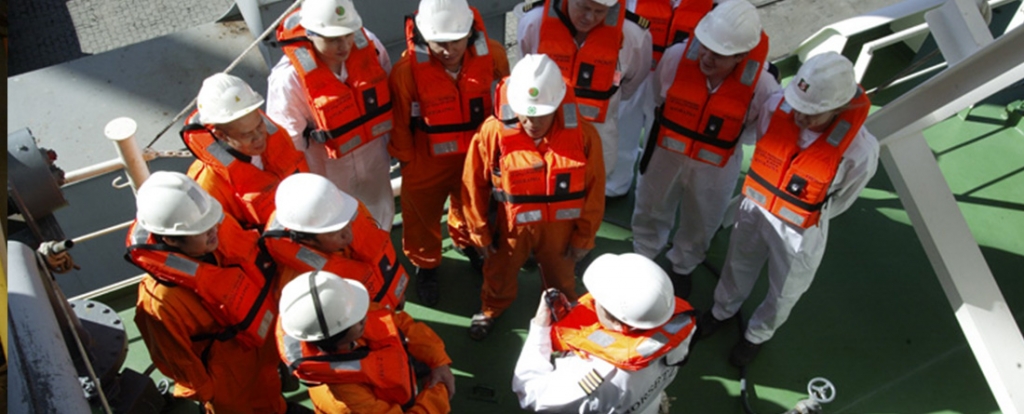 The Schulte Group follows a clearly defined set of corporate policies designed to ensure that all group companies, employees and agents acting on the group's behalf maintain the highest possible level of social, business and environmental integrity in every aspect of their business activities.
Our Policies cover:
Safeguarding diversity and equal opportunities in our employment practices.
Maintaining ethical procedures in our relationships with clients, competitors, suppliers and local communities.
Providing a safe and healthy working environment.
Ensuring that we do all we can to sustain a thriving natural environment for future generations.
Embedding a quality management system that monitors and supports our efforts in all the above-mentioned areas.
Quality
The Schulte Group is engaged in the business of Shipmanagement, and this Policy applies throughout the organisation.
The implementation of this Policy is underpinned by the full support of the senior management executives.
Our Quality System is based on the requirements of ISO9001:2008, and includes a framework for establishing and reviewing quality objectives.
To implement this Policy we shall focus on the needs of our business with particular reference to consistently meeting and exceeding our customer's requirements and our statutory obligations.
Our quality management system will provide mechanisms for detecting system shortfalls and for stimulating process improvements.
The Schulte Group will:
Adopt procedures and disciplines to ensure that the system is effectively implemented and in line with our organisational goals and expectations;
Undertake relevant skills training and conduct appropriate quality awareness training;
Establish responsibilities for quality and communicate these responsibilities clearly to all employees;
Check the effectiveness and ongoing relevance of the policies and procedures by initiating regular reviews and;
Regularly review the needs and expectations of our customers and initiate continuous improvement activities to meet these expectations.
Health & Safety
It is our policy that all operations are executed at all times by trained and competent personnel in such a way as to ensure, so far as is reasonably practicable, the health, safety and welfare of all employees and all persons who may be affected by our operations.
We are committed to providing a safe and healthy working environment by delivering high quality professional services to our clients and taking proactive measures to ensure the safe execution of all work undertaken.
We require high standards of health and safety from our employees and contractors and are committed to monitoring our achievements and delivering a continually improving service.
The prevention of all accidents involving personal injury or property damage is essential to our company culture and the professional operation of all Bernhard Schulte activities.
This policy and associated implementation documentation will be publicised to all employees and will be reviewed on a regular basis, for updating or revalidation as appropriate.
In addition to the above, individual business units may develop Health and Safety Policies suited to their specific business activities and complying with any local or international legislation, or International Standards, relating to Health and Safety.
Environmental
The Company visualizes in depth the effect that sea transport can have on the environment, and is totally committed to environmental protection and pollution prevention in all its activities ashore (offices) and at sea (vessels).
The Company's objectives/targets are directed where possible, towards the reduction of identified environmental impacts on the marine environment as well as the atmosphere. The effort includes:
Attainment of "zero spills" on board Company's ships due to its activities;
Efficient use of natural resources;
Minimization of waste/emissions;
Environmentally supportive supply/purchasing activities; and
Fuel efficient operations in line with Customer's expectations.
The Company shall comply with all relevant national and international legislation, rules and regulations, industry guidelines and practices relevant to the environment, as well as any applicable legal requirements. Also to any other requirements to which it subscribes which relate to its environmental aspects.
Further, the Company recognizes the importance of spreading environmental awareness to all employees, incorporating environmental issues into   everyday   business decisions/activities, monitoring appropriate technology & management practices   which   when   addressed,   if reasonably   practical,   will   enhance   its environmental performance. The Company requests all its shore and sea personnel to conduct their work in an environmentally friendly manner.   As far as practical, the Company also avoids using suppliers and contractors whose environmental standards conflict with the Company's standards.
Furthermore, the Company does not tolerate wilful acts of pollution and will investigate every alleged pollution incident thoroughly. BS will hold offenders responsible internally and actively cooperate with Authorities, ensuring that offenders are brought to justice. The Company has a Speaking up Policy and requires all employees to act in line with the same.
Given all the measures aiming to improve the Company's environmental performance, the Company carries out periodical review and decides on revision of the existing objectives/targets and the corresponding policies/initiatives as applicable to strive for even higher environmental performance standards on a continual basis.
This Policy is communicated to all its employees ashore and afloat and also for those working on its behalf. It is also available to all interested parties such as the public, clients, shareholders, regulators, etc., and the Company is committed to take action to exceed or at least meet their expectations. Individual Business Units of the Company may adapt local or specific business requirements within the above framework.
The ultimate responsibility lies with the respective Business Units for ensuring the full implementation of the EMS and for all environmental protection matters.